Your children are taken care of according to your needs. Whether it's a half day or a full day, the Aventura Kids Megeve team will be happy to accompany your children to discover the riches of our region.
The week includes various sports, cultural and gastronomic activities! 
Your children's curiosity will be satisfied and their overflowing energy will be channeled thanks to the multitude of experiences that we offer them throughout these beautiful days of training. With their feet in the water or on a board, hanging from a tree or observing the animals and their environment, creating land-art or working with their hands, we promise that your children will have wonderful memories of their time at Aventura Kids Megève.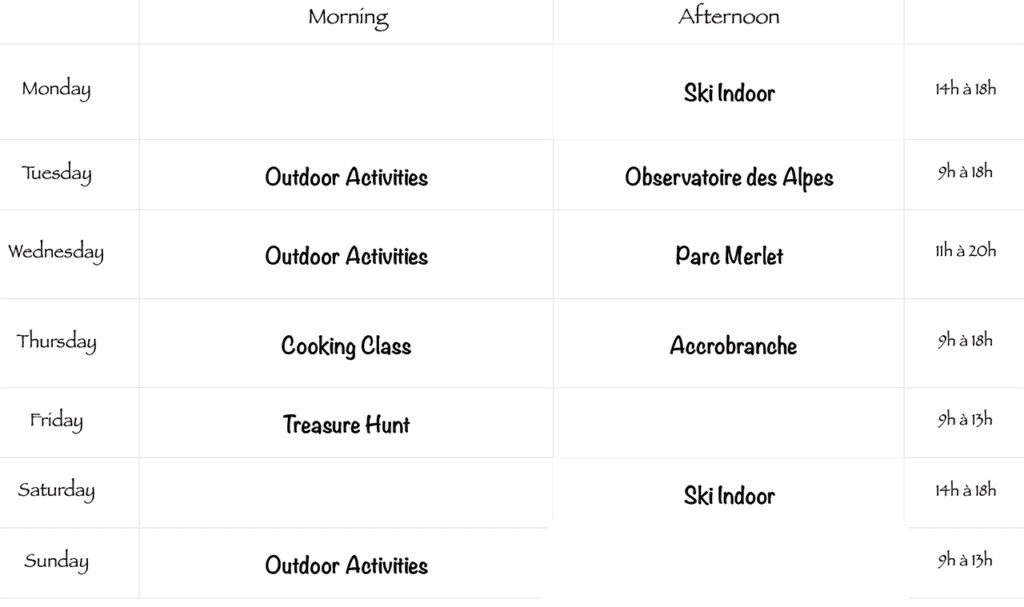 To register your children, simply:
1. Download the registration form below
2. Fill out the forms
3. Send the file to contact@adventurakidsmegeve.com